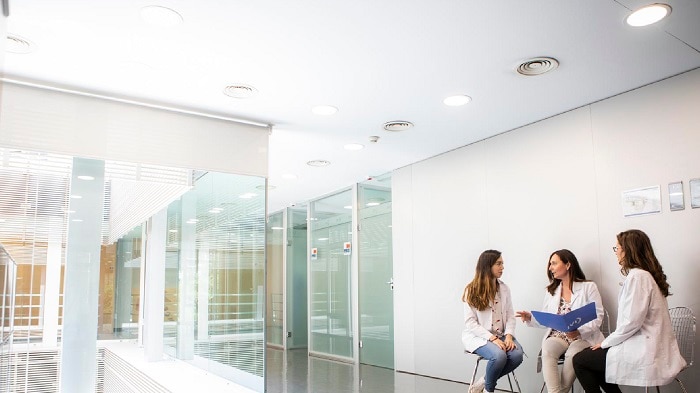 JOIN OUR TEAM
Discover the advantages of belonging to our IVIRMA talent community. We will let you know if we have offers, events and talent programmes that you have told us you are interested in; with the peace of mind of knowing before anyone else about our opportunities and talent recruitment programmes. We look forward to hearing from you!
Values and ethics guide us
Our values are the organisation's strongest pillar. They define and guide us, in order to achieve our main objective: patient satisfaction. And they are the reason and the focus of all our work, thus constituting our first value, Patient First.
We work with Transparency and Honesty as basic characteristics. And Innovation is the lever for continuous improvement in the scientific and management areas.
All this, together with our desire to enhance people, talent and the Teamwork of our professionals who, without a doubt, are the most valuable resource to help us achieve Excellence every day, ensuring we remain leaders of the sector.